Thank you for visiting our site. We set this page as a home for our weird habits and collections. Check back often to see new posts about Theme Parks, Video Games, Odd interactions with random people, crazy stories, Mike's computer game addiction and Kyles awkwardness with a lot of things in life.
The "Staff":
Kyle
Let's get this over with.  I'm approaching 30, grumpy, obsessive compulsive, enjoy a good cinnamon pretzel, and will uppercut your face if you dare think that Rush is not the greatest band on the planet Earth.
Over the course of this site I will do my best to entertain you with my thoughts and experiences, but most likely I'll just be flaunting idiotic purchases, reflecting on poor decisions, and longing for things I'll never be able to afford.  See you in hell.
Mike
I am 28 years old and I live in Florida. I am engaged to a wonderful girl and we are certain to get married one day (that's a whole other story). Currently I work as an IT manager for a solutions provider; its a great job and I work with a lot of great people.
In my spare time I have some odd hobbies, for instance I love going to Disney World (no I'm not a pedophile). There is something about getting away from everything and having all you can want to do in one place. There is good food/drinks, rides, shopping and insane people watching. I average at least one visit to each park a month, my record is 192 visits in one year.
Vintage PC games is another hobby of mine. I love 80′s-90′s era computer games, they are the bees knees (someone should send me over to Iraq and give me a starring role in a beheading video for saying that). I have been collecting the games for about 5 years now but have been a fan since I was a young tyke with an Apple IIc+ & Tandy 1000. My collection has grown quite large and even will be making a debut in the Art of Sierra project (Art of Sierra).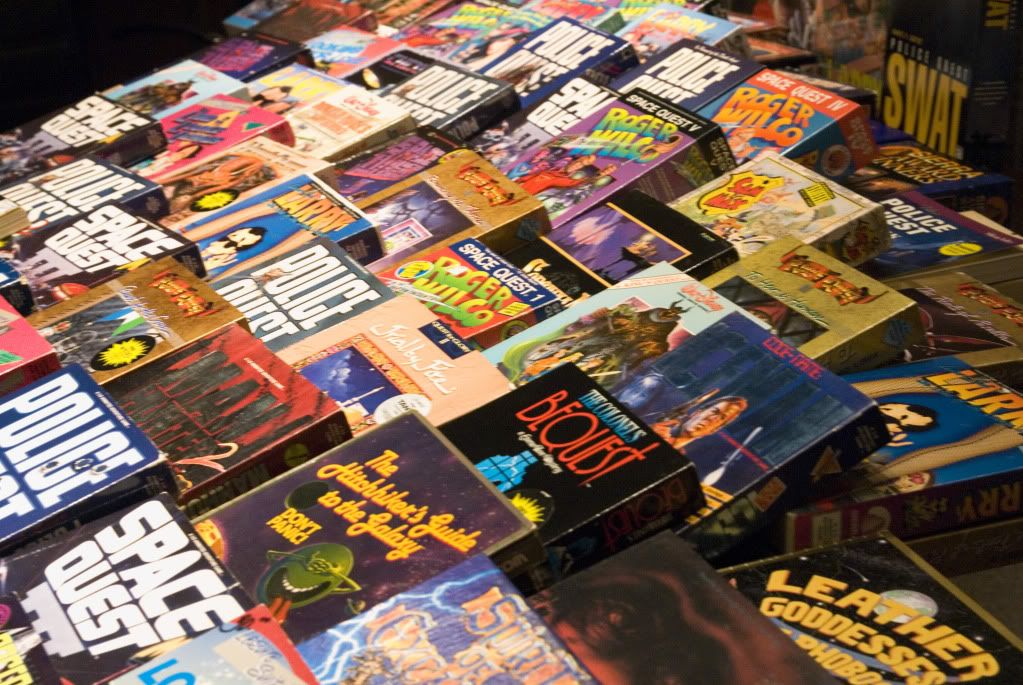 Picture taken for the art of sierra photo shoot
I am also a huge car guy, although my earlier cars would not do me justice (Chevrolet Chevette, Buick Century, Pontiac Grand-Am). Subaru has always held a close place in my heart as my 1987 Subaru GL Wagon was the first car I ever tinkered with. After that I picked up a Mustang and then moved into VW GTi MK2 (sadly, I was not metro sexual enough to keep that). I remember selling my GTi and the next day went and picked up one my dream cars at the time (when you are 20-something sometimes you don't shoot for the stars), a 2004 Subaru Impreza WRX: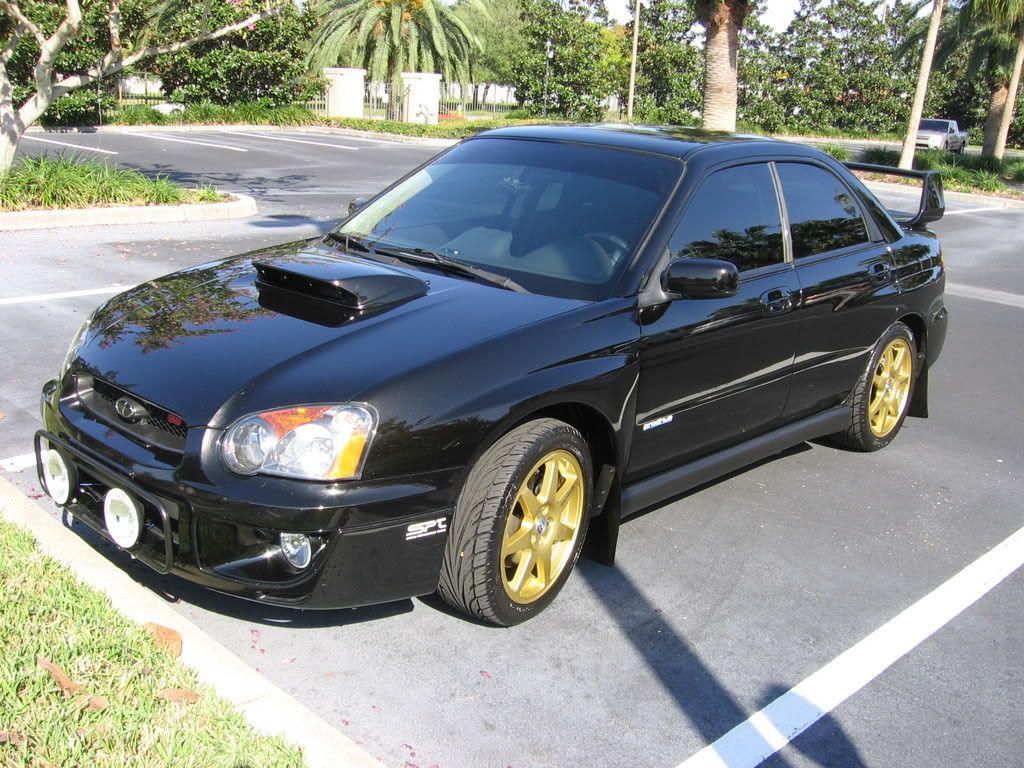 It was the greatest day when I bought that car!! I spent about 2 years tuning and modifying it to exactly the way I wanted, 2 days later I sold it to a close friend of mine and bought a 2007 Subaru Impreza STi: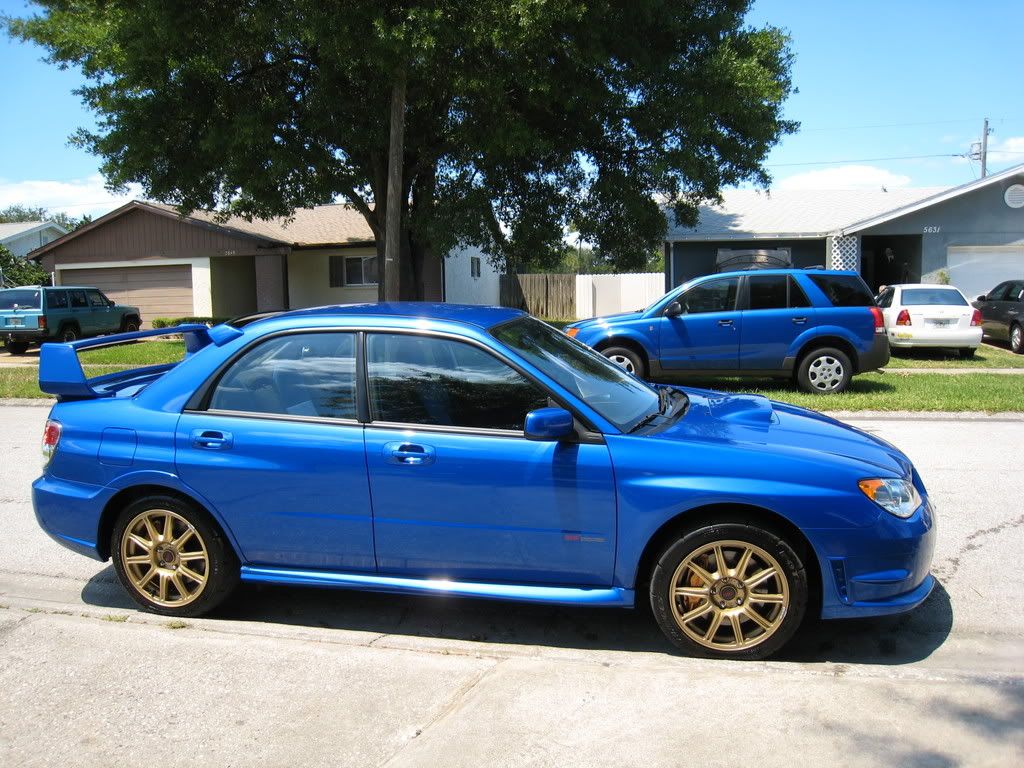 This was my first ever brand new car and I couldn't have been happier. I think the first night I drove that car till 3am just for the hell of it. Now here is where things get tricky, see I have always had a need to be a race car driver. Probably comes from years of racing my hot wheels around my city printed on carpet play floor (yes my parents loved me!). So now that I had a helmet and a rally-inspired car I entered my first TSD Rally. It was an awesome event, but being an idiot I drove that car like I was Colin McRae on a WRC Stage racing for the championship. Needless to say my poor 2007 STi had 8K miles on it and felt like she was an 18 year old college girl who just got worked over by some frat house.
Around this time I had a close friend who worked at a Subaru dealer and I was able to get almost everything I bought my 2007 STi for, if I traded it in for a 2008 STi. So I did this, a decision I would later in life regret every day. I remember the day I went to pick up the 2008, my friend Chris kept telling me I was nuts and to just keep the 2007 but I could not be persuaded and I handed over my 2007 keys for 2008 keys: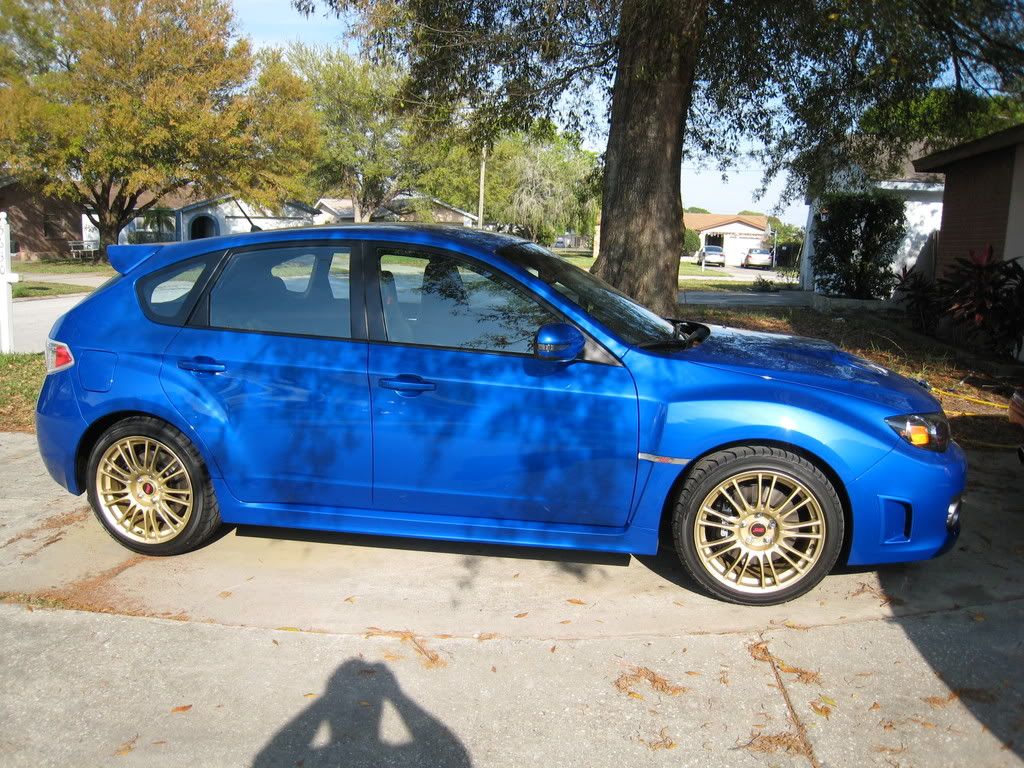 At first I did like the 2008 but soon I realized it just didn't have the heart of what Subaru used to be. But you guessed it… That didn't keep me from racing it and I did have a blast. Soon after my fiance and I drove up north to see some family and I had the opportunity to pick up a 2007 BMW 335i for an incredible price so I did and I am still rocking that car today. In between these major vehicles I have had quite a few other cars; 2001 Subaru Impreza 2.5RS, Saab 900s, 1989 Nissan 240SX, 2008 Subaru Impreza WRX, 2006 Mini-Cooper S, Eagle Talon TSi and 2006 Lancer Evolution IX (which I still have).
Well that's about all I can think of now to give you guys a brief history about me. I am just an average guy with some close friends and a pretty good life. I find my humor is pretty dark at times, but I'm sure if you check back often on the site and read the articles you will find Kyle and I are pretty off the norm.