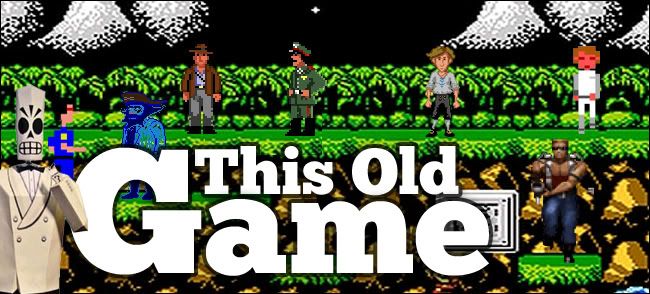 So I received an overwhelming response from fellow collectors wanting to be involved in our new segment and it was tough to pick the first one. In my mind I wanted the first one to be someone who I know was as passionate as me and had stuff in their collection that even I would give my right arm for.
Scott and I became friends quite some time ago because of our mutual interest in Sierra games. We have exchanged e-mail, Facebook messages and even games since we first started talking. So please check out Scott's website and his collection!
- Scott can you tell our viewers a little about yourself?
I live in Adelaide, South Australia. Adelaide is a smallish city around half way between Sydney and Perth, with a population of 1.2 million people. I work as an IT change and risk manager. It seems a lot of collectors I talk with work in IT. Coincidence?
Apart from game collecting I keep myself particularly busy with post graduate University education. I do a fair bit of cooking, and enjoy trying new recipes. I also enjoy traveling, and try to go overseas at least once each year.
My collection is made up of Sierra On-Line games and memorabilia.
- How long have you been collecting classic games?
I began what I would call collecting in late 2007. I have still got nearly all of the original Sierra games that I purchased in the 1980s and 1990s, so I guess my collection started back then though.
- Do you remember that one piece that got you into collecting?
In 2007 I was aimlessly browsing eBay Australia and came across a copy of King's Quest V for sale. It was in the first release box (the one with the whole family being flown through the air led by Graham). At that time I thought that only the blue box version was sold in Australia. It didn't cost much, so I bought it. That got me thinking about creating a Sierra game collection. At the time I didn't realize anyone else had the same idea. I got my old games out of storage and the collecting began…
- This is going to make you dig way back in the brain, but do you remember the first computer game you played?
It definitely wasn't a PC game – It would have been on a BBC Micro Model B. I think it was most likely either:
• Swoop; or
• Granny's Garden.
I would have been 6 or 7 years old at the time. Neither of these games is in my collection. My parents gave away the BBC Micro computers in 2002 or 2003 because they took a lot of space; and because decent emulators had been made available.
- Like me I know you are always on the hunt for something new, is their a specific genre or developer you look for?
I collect Sierra On-Line games and memorabilia only. If I spot something I don't already have then that's when I know I need it for my collection. I haven't got to the point of collecting doubles yet as I still don't have a full collection. I also don't have the space to store too much.
- What would be your "Holy Grail"? The one item you have been looking for but just do not have yet.
Until recently I would have said any version of Mystery House. I recently picked up the Sierra Venture release of Mystery House so that's now off the list.
Now I'd have to say a blue card release of Mystery House. There's something special about owning the very first Sierra game!
Can I have two? I would also really like original Sierra artwork from any game. I've been looking and looking and just can't find any.
- I know you have a large collection but if you had to pick your top 5 games what would they be?
Apart from the top three, this list changes depending on my mood. My top 5 games for Nostalgia reasons are listed below:
1. King's Quest III – The first Sierra game I ever played. It deserves top spot on my list.
2. King's Quest V – I remember reading the Fall 1990 copy of Interaction magazine (the only one I ever came across in Australia) until it fell to pieces. I couldn't believe how incredible the graphics were – and the idea of speech instead of text was mind blowing. That's why KQ5 sits at number 2. It was 18 months later before I had a PC powerful enough to be able to buy it.
3. Hero's Quest 1 – what an epic. Role playing and adventure gaming in one!
4. Space Quest IV – it reminds me of a pretty special time in my game playing life.
5. Leisure Suit Larry 1 – "Ken sent me"
My top 5 most prized collector's items (games, not memorabilia) are:
1. Mystery House – Sierra Venture release
2. Adventure in Serenia
3. King's Quest – grey PCjr box
4. Leisure Suit Larry 2 – #15/20 hand numbered and signed by Al Lowe (at release time)
5. Ultima II – sealed grey box release
So we know you have a lot of amazing games! Do you have any other memorabilia in your collection?
I have a fair few items. A few prized pieces are:
• A Space Quest jacket patch – handed out to the development team.
• An Outpost jacket patch – handed out to the development team.
• A copy of the King's Quest VI "Lord of the Dead" lithograph #156/450 hand numbered and signed by Roberta Williams and artist John Shroades.
- Can you tell us one story of how you obtained an item for your collection? Maybe where something amazing happened or just crazy luck.
A lot of collectors know this one, but it'd be how I got my hands on the King's Quest VI lithograph. It was December 2007, and I was chatting online to another collector that I knew. He showed me an auction on eBay for an "Autographed Lithograph". Of course it was the KQ6 lithograph! It was buy it now only with a big ticket price. I don't think anyone else had noticed it because neither King's Quest nor Sierra were mentioned anywhere in the listing.
I waited out the eBay listing as I didn't want to pay the asking price. It didn't sell and I offered a more reasonable price to the seller which was accepted. She created a buy it now listing for me and just like that it was mine!
The suspense of waiting out the listing was pretty intense. A collector with a bigger budget could have easily got in and nabbed it. It arrived on my front door while I was on leave from work for Christmas. Best present I got that year!
- With all your love for classic Sierra games, do you still find time to play them?
No not really. While I have very fond memories of playing the games growing up, I find they don't hold my attention like they used to. I know plenty of collectors are really into playing the games and I think that's great. I wish I was too. For me I like to keep them as pleasant memories – just the same as I do with a lot of old TV shows.
That said I do have a desire to set up an old PC with a Sound Blaster Pro, Roland MT-32, VGA, and a CD-ROM drive to play all these old games in their full glory. It's been a dream for a long time though and it might stay that way. Time will tell!
Now if I play computer games it's normally on my Nintendo Wii!
- Now here is the question that no collector ever wants to answer… Care to offer any tips on finding great games or pieces for our collections?
I could be shooting myself in the foot here. Better informed collectors mean more competition!
Jokes aside, the best piece of advice I can give you is to get to know other collectors. Very few of my rare pieces were from auction sites. Most were from referrals within my collecting network.
I only wish I lived in a country where some of the earlier Sierra pieces were originally sold. I'd be out at garage sales every weekend.

Well Scott thank you for your time and sharing your collection with everyone. Please make sure to check out Scott's website for more information and remember if you are interested in also having your collection featured on our website e-mail me.