Well I hope everyone is doing great in the new year. The site has been quite slow for sometime and we are sorry about that, you know how life goes. The good news is Kyle and I are getting back into the swing of things and will hopefully be cranking out content consistently over the next few weeks. I wanted to post an update on everything and also show off some new items in the YCBS universe.
Kyle and I discussed doing a monthly podcast a few months back and we actually hit the studio and recorded several episodes. Sadly mid-edit our systems went down and I just have not had the time to sort that all out. With the bad comes the good, as we just don't have the time to edit each podcast and do the promo inserts and what not, we are just going to start doing a live show. Our first should be this coming weekend (1/15/12) and as we move forward will do it more frequently and make sure to incorporate out friends/fans/partners. We are hoping to bring on live guests and also start taking calls, along with the chat room feature built into our host service. So stay tuned for the promos and check out the show.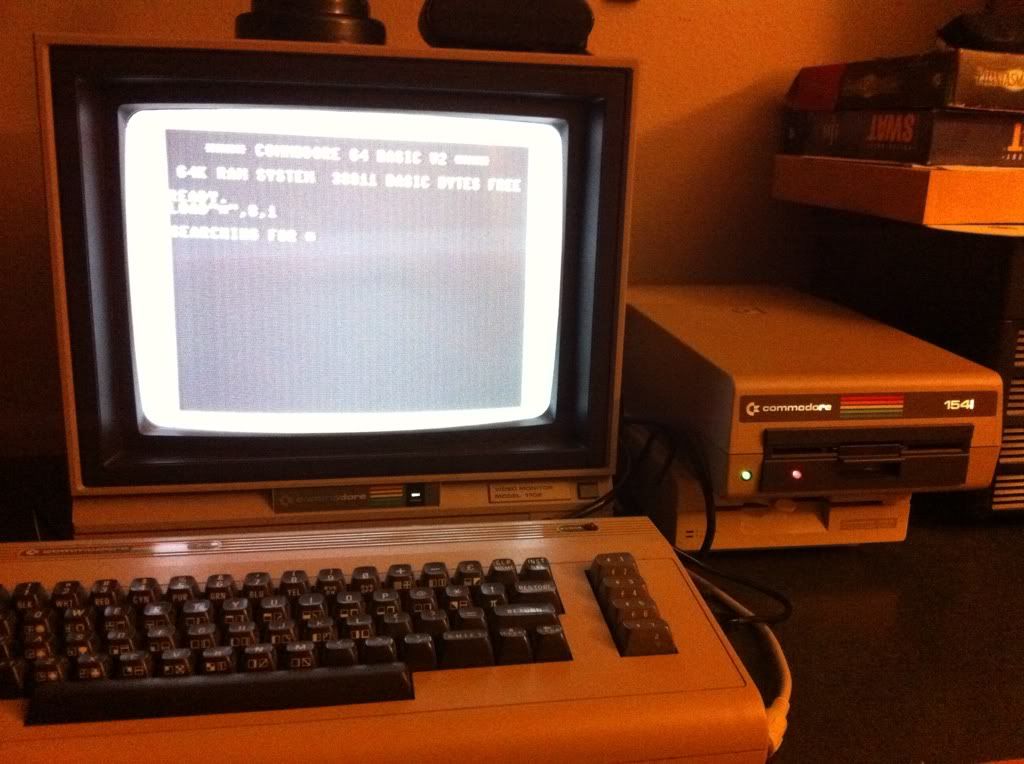 I have wanted a Commodore 64 since I was a little chap and now I have one. I landed this beauty off Craig's list for $60.00. It included everything you see plus a bunch more. I have only had a chance to play a few games but its been a blast so far. Except for the load times, I must say sometimes dosbox can spoil you. If you need some Commodore stuff let me know, as I have a ton extra from my purchase.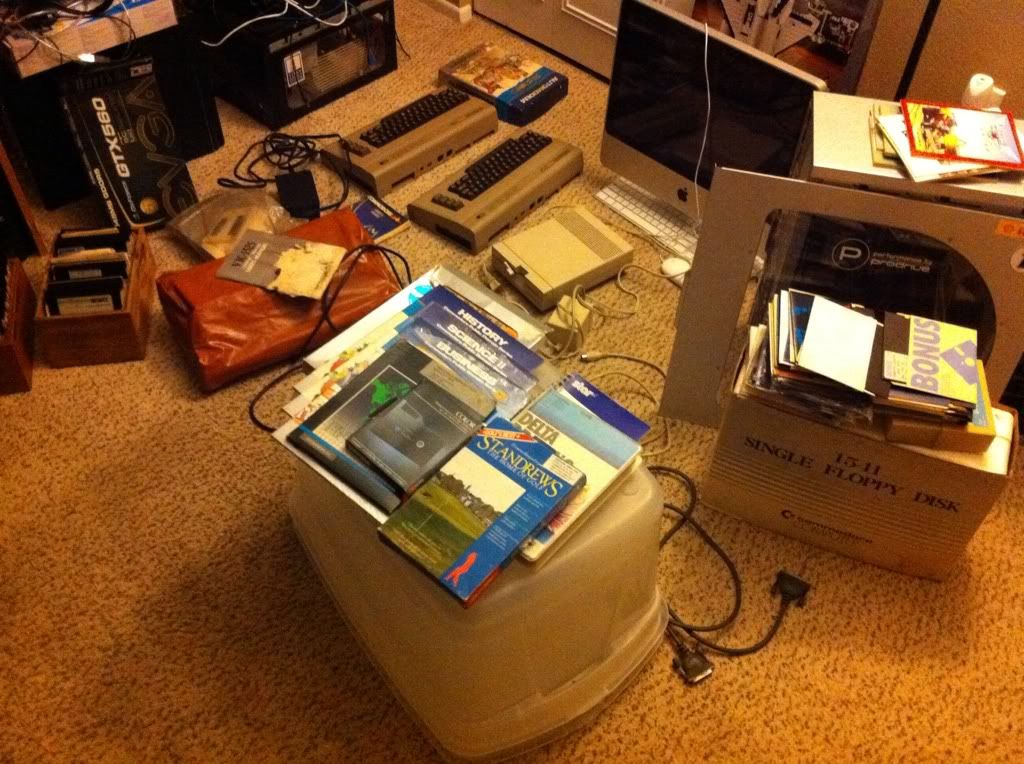 One item I have been on the hunt for a long time was Laffer Utilities (Leisure Suit Larry spin off program for office productivity, or lack their of). Thanks to eBay I was able to find a complete copy on the cheap. I also landed a copy of Disney/Sierra Winnie the Pooh adventure game.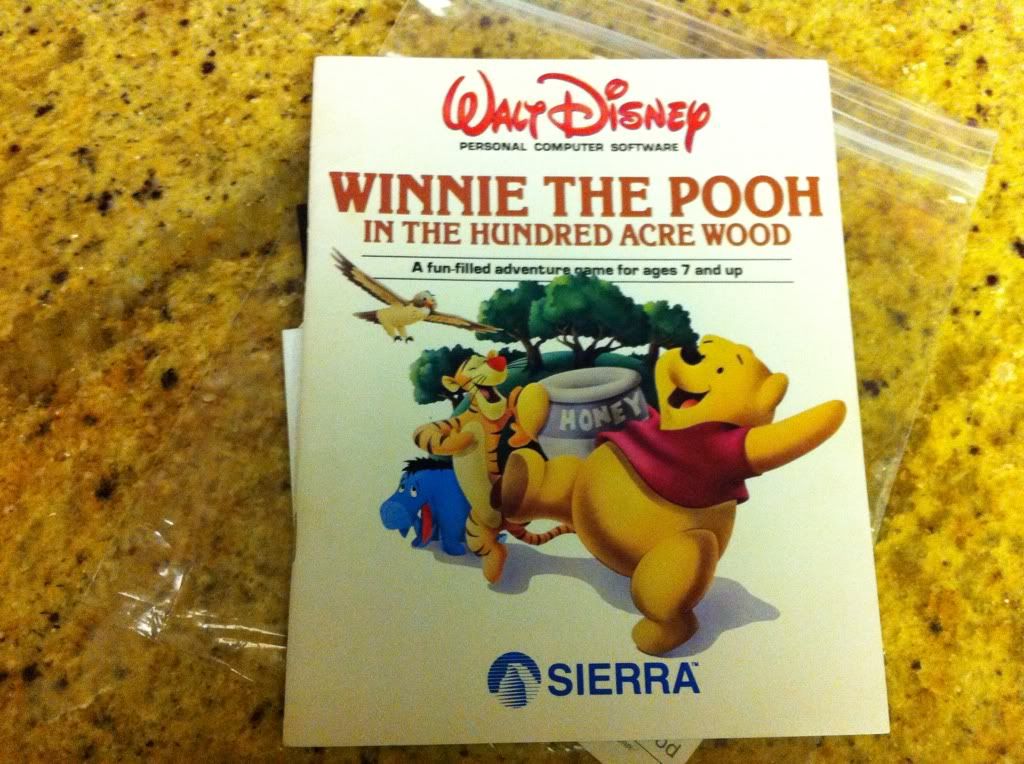 Now lets talk about games I am playing; Star Wars the Old Republic has been awesome. I was a WoW guy for a long time but this MMO has far exceeded my expectations. I participated in the beta and was pleasantly surprised and after release have been nothing but happy. I did pick up the collectors edition for my stash, maybe one day my son will look at it and post pictures on forums titled "check out my vintage game".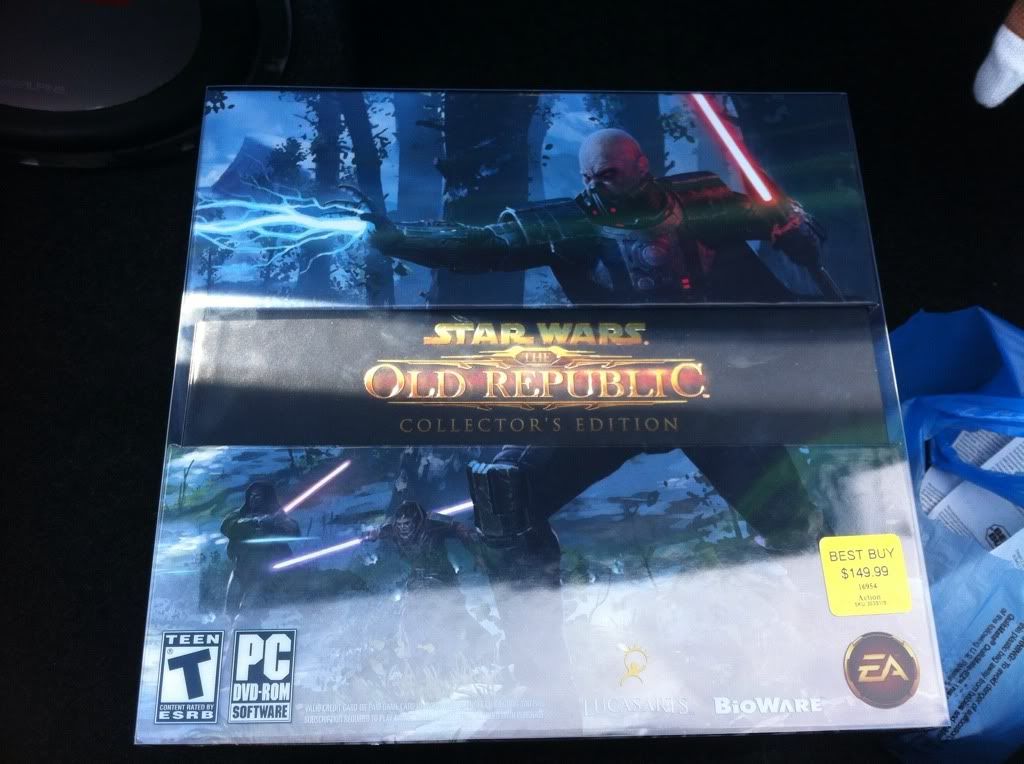 And then there is my favorite!!!! Our friends at Infamous Adventures released their Space Quest II remake and hot damn is it awesome. I have not completed it yet, yes I know I am slow but its more I am pacing myself and taking everything in. I know some other remakes and Space Quest'esque games have come out but so far IA's is my favorite thus far (and no Steven is not paying me to say this, although I am putting my vote in for a cameo role in the SQ III remake). Please check it out!!! Make sure to post on their forums, facebook and share with your friends!!!
Well that's about all I have for now folks, so please stay tuned for some more information coming up. We have some items in the works with Art of Sierra & Fable Foundry along with some other possible big news. And for those of you always asking me where Kyle is now. Well he went all Jumanji on me and is hanging out with jungle animals..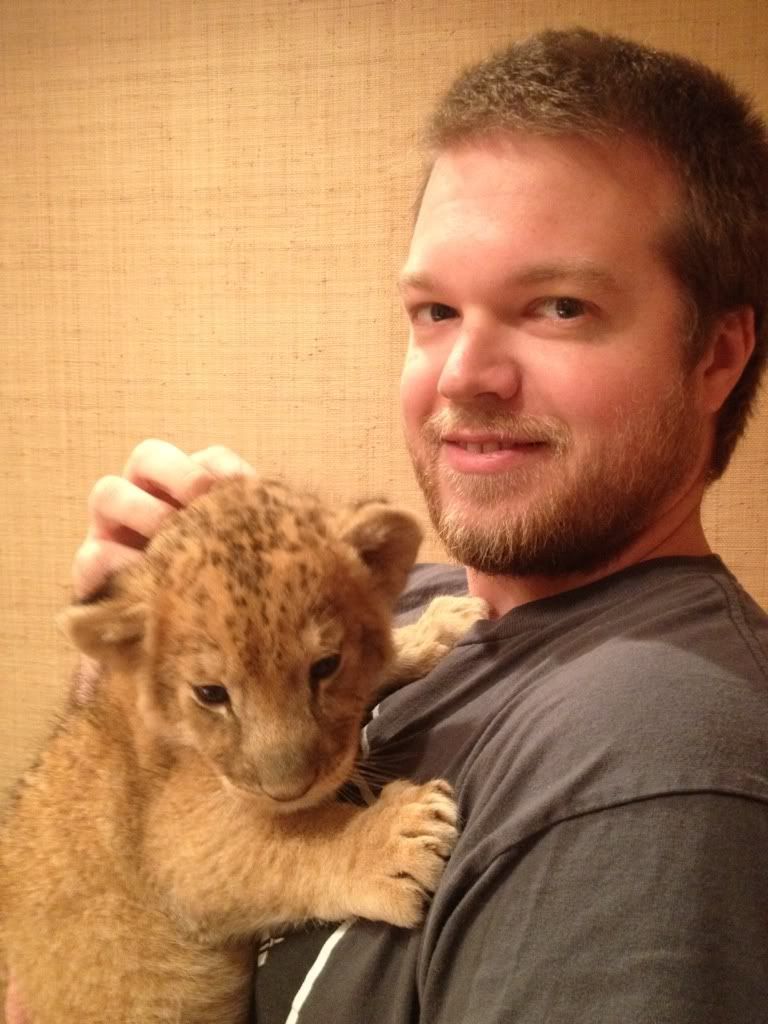 Thanks again and keep checking back for updates/content!!!