This Old Game is going to be a new segment here at the YCBS where we'll be picking games from my collection to do an in-depth looking over. We will be including pictures of the game box/contents, screen shots from the game, game play footage, description, list of contents, additional info on the game and of course our take on the title(s) we've selected. We've received a lot of people asking for something like this, so hopefully it lives up to your expectations. Be sure to leave a comment if you have any feedback, or maybe a suggestion for a future segment!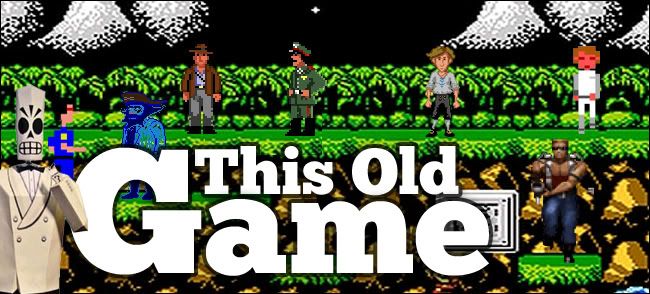 The 7th Guest
1993 – Trilobyte


Description – Produced by Trilobyte and released by Virgin Games in 1993, is an FMV-based puzzle video game. It was one of the first computer video games to be released only on CD-ROM. The 7th Guest is a horror story told from the unfolding perspective of the player, as an amnesiac. The game received a great amount of press attention for making live action video clips a core part of its game play, for its unprecedentedly large amount of pre-rendered 3D graphics, and for its adult content. In addition, the game was very successful, with over two million copies sold, and is widely-regarded as a killer app that accelerated the sales of CD-ROM drives. Bill Gates called The 7th Guest "the new standard in interactive entertainment."


Story – Set in an unspecified time of the early 20th century in the town of Harley-on-the-Hudson, a drifter named Stauf, after murdering a woman, had dreams of beautiful dolls which he would then carve and give to the local children. Successful, he set up a toy store and continued to sell the dolls. At the height of his success, some of the children with Stauf's dolls came down with a incurable virus; meanwhile, Stauf, guided by another vision, built an eerie mansion on the edge of town, and after its construction, was not seen for some time. The rest of the game is presented from a first-person view as the player's avatar, called "Ego", explores the house, witnessing the events of the past through ghostly images and narrating on what is seen.
Some time after the virus outbreak, six people received invitations to stay at Stauf's mansion: Martine Burden, a former singer; Edward and Elinor Knox, an older dissatisfied couple; Julia Heine who reminisces of her youth; Brian Dutton a fellow shopowner; and Hamilton Temple, a stage magician. When they arrive, they find no sign of Stauf, but instead instructions that they should stay the night and solve the puzzles that he has left them, and he will grant them their greatest desires. The guests, once on their own, each come to the conclusion that Stauf wants them to bring him the "seventh guest", which turns out to be a boy named Tad that has entered the house on a dare from his friends. Stauf seeks one more child which he will turn into one of his dolls, completing his pact with a supernatural entity.
The guests soon turn on each other: Martine lures Edward from his wife, and together they search for the boy. However, both Elinor and Hamilton recognize that Stauf has only evil plans for the child, and urge him to escape when they find him. Eventually, all but Julia and Tad succumb to death from their fellow guests or traps left by Stauf. Julia brings Tad to the attic, where the wheelchair bound Stauf awaits. Julia hands the boy to Stauf and demands her wish, but Stauf dissolves her in his own bile. Tad attempts to escape, but Stauf holds him back. The narrator, at this point, recognizes that he has seen all these events before, as he is the spirit of Tad; he has tried to stop this from happening countless times before and doomed to repeat it. Through the narrator's motivation, Tad is able to break free of Stauf's hold, causing the supernatural entity to take Stauf. Tad thanks the narrator, as the loop has now been broken, and they are taken into a glowing white light.


[wowslider id="5"]
Interesting Facts –
* Following the success of The 7th Guest, Trilobyte released a sequel, The 11th Hour.
* The 7th Guest was later released on the ill-fated CD-i console.
* An official third installment was started at Trilobyte, but was never completed due to the demise of the company. Rob Landeros also attempted to create an official third installment, titled The 7th Guest Part III: The Collector.
* Trilobyte released a compilation game made up of the puzzles from The 7th Guest, The 11th Hour, and Clandestiny, called, Uncle Henry's Playhouse.
Where can I get more? – My copy came from eBay and I have seen quite a few of them listed. In 2010 the game was released on iTunes for the iPhone/iPad.
Mike's Thoughts – I have actually never played this title before. In the FMV horror genre I was always a Phantasmagoria fan so I rarely branched out into other games. I also never really liked FMV games, aside from Phantasmagoria, Maabus and Burn:Cycle I couldn't tolerate the feel of the game. It always felt like I was just hoping for the right click so the movie would carry on, not that I was actually playing the game.
Now the appeal of it being released on iPhone/iPad is high. I may actually pay the $2.99 and give it a shot (at which point I will revise my review). The packaging isn't mind blowing for me and neither are the contents, it comes with the same registration cards, catalog and manual we find with games of this era. The cover art is the only item that sticks out to me.
Kyle's Thoughts – I don't remember too terribly much about this game since I only played it once at a friends house on his CD-i. The only thing that sticks with me after all these years isn't anything related to the story of the game, which I'm sure is fine and all, but is the insanely long load times this game had. I'm sure I'll be chastised in the comments for lack of overt love of this game, well you know what they say, haters gonna hate.
We hope you enjoyed this article, if you would like additional details on this game or add some information please contact us.