Hey everyone! I know it has been a while since Kyle and I have done anything for You Cant Be SRSLY, but I promise behind the scenes we have been working on a lot of items. With an increasing workload (gotta have that day job, son) on both of our plates its been tough to sit down and shoot videos. Have no fear, we will be in front of the cameras again and I promise there is no shortage of games here to film about.
With all that being said here are a few items we will be doing sooner then later;
1) We have done several interviews with folks in the vintage game industry (from game programmers/artists down to hardcore fans). We will be featuring these people in a new reoccurring segment on the site. Some of these will be written articles and others will be video/audio interviews. If you yourself would like to be features make sure to contact me (Mike@YouCantBeSRSLY.com)
2) As most of you know I have an ever growing vintage game collection (see picture below) and sadly we just don't have the time to sit down with each game and do a video. Also I will admit I haven't played every game in my collection. As a collector I pick up a lot of games I "know of" but maybe never completed or every played. This doesn't mean I don't want to spread the word about them and how great older games are along with the interesting items that come with them. So starting shortly I am going to pick one game a week and do a quick article on it. This will feature pictures of the game box and contents along with general information on the game. Of course in true YCBS fashion we will give you our take on this game along with including any interesting facts, videos and extras about the title.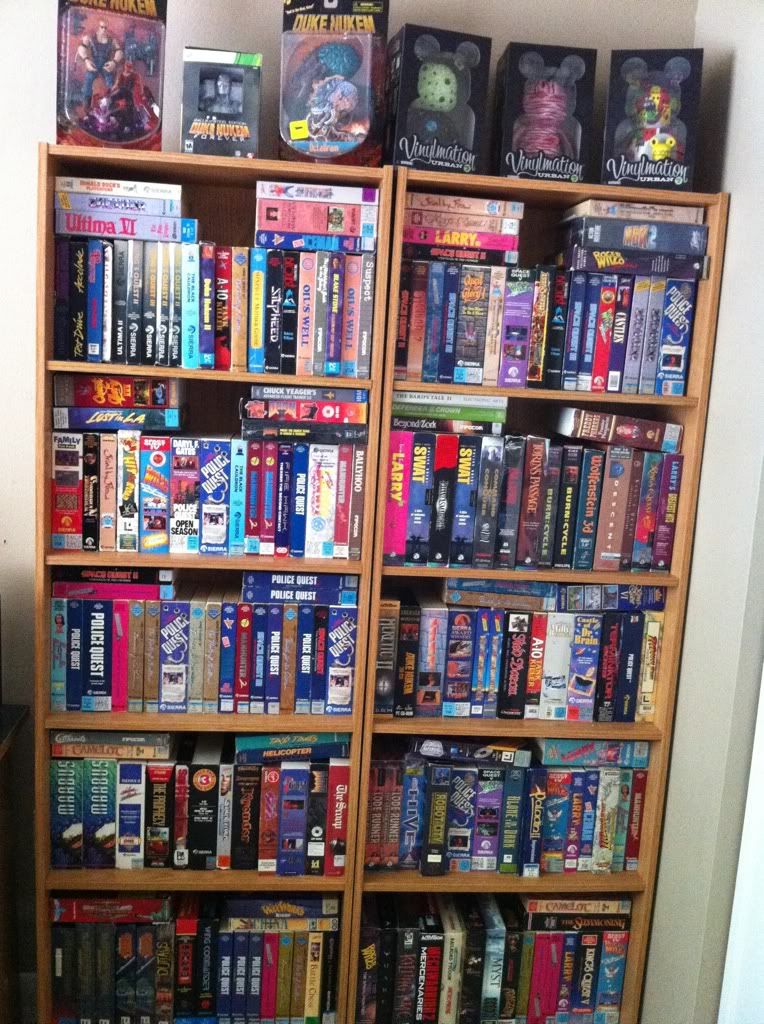 Along with these items we have more ideas in the works and as they progress we will update everyone. Thank you again everyone for being such great fans and please if you have any ideas, comments or suggestions let us know.