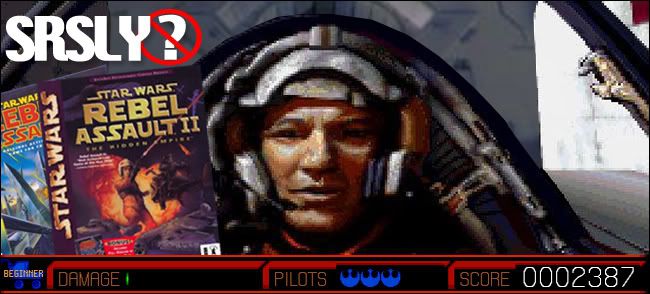 If there was one thing I was a sucker for growing up it was Star Wars, and video games with full motion video. I had always enjoyed the X-Wing and Tie Fighter series but those games were more straight ahead simulators, but I had always wanted something more akin to an interactive movie.
Well the LucasArts gods must have heard my silent screams of desire because in 1993 they released Star Wars: Rebel Assault and my prayers were answered. A sequel would follow in 1995 with Star Wars: Rebel Assault II: The Hidden Empire. I recently sat down with Mike to give his copies of both games an unboxing, here's how that went.
Continue geeking out at our Facebook page and follow us on Twitter if you aren't already.