Hey peeps its Mike here with another installment of "Saving is for Suckers". I know its been a while since I have had the time to sit down and crank out one of these articles. So sit back, get your favorite drink… Hell pop some popcorn and watch me waste my money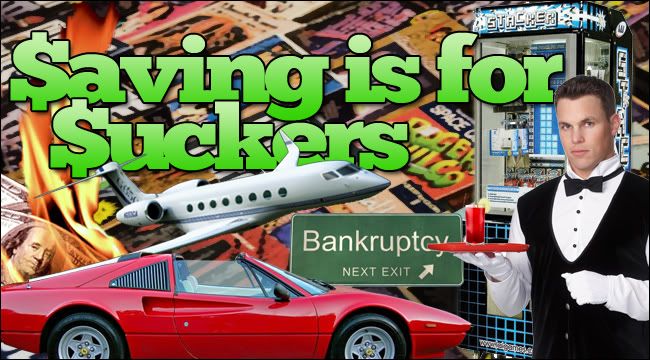 1) Vintage Games
Its been almost a month since my last article and in that time I have collected quite a few new titles:
Infocom – Suspect
Sierravision – WallWar (Sealed)
Sierra – Steller 7 (CD Version)
Accolade – Test Drive
Book – The Kings Quest Companion (Second Edition)
Infocom – Beyond Zork
Sierra – Space Quest II (2 copies)
Lucas Arts – Rebel Assault (Sealed)
Sierra – Space Quest IV
Sierra – Police Quest III (Sealed)
Sierra – Kings Quest V
Infocom – Zork Anthology
GT Interactive – Blood (Sealed)
And much much more.
At this point I have pulled back on buying many games (yeah I know doesn't it show…), just grabbing up good deals and games I have been looking for forever. Take Blood for instance, I would argue that this was one of the best (and most under-rated) FPS to come out. I used to own 3 copies of this when I was kid. Now its taken me 3 years to track down a complete (and sealed) copy that wasn't in the hundreds of dollars.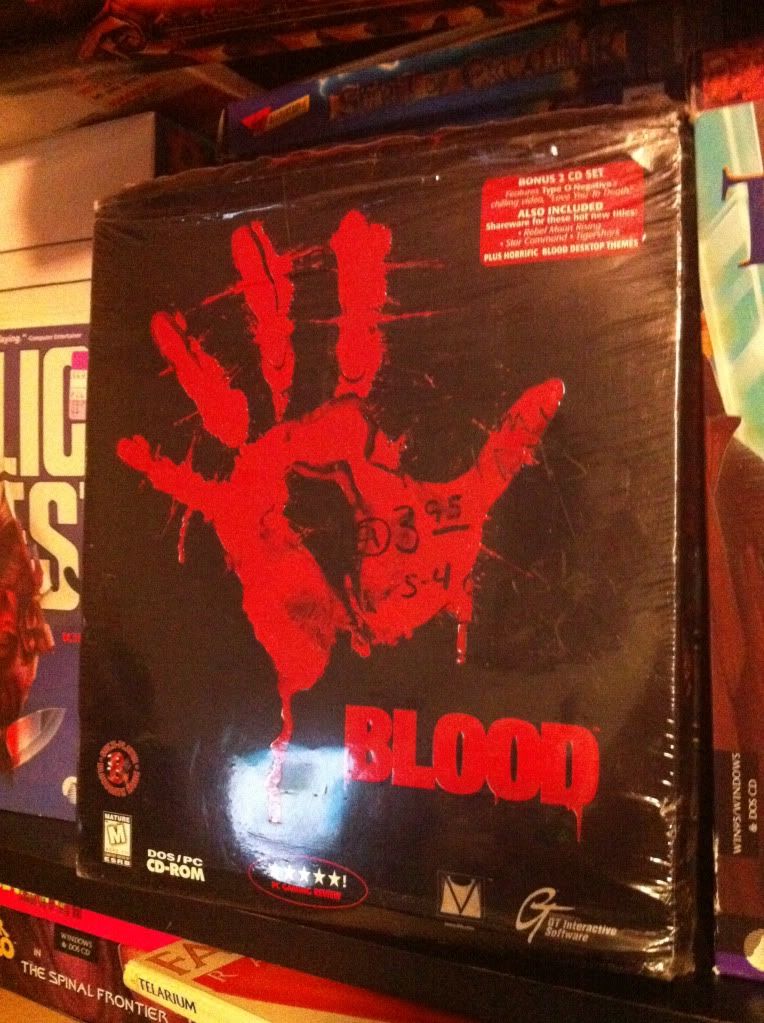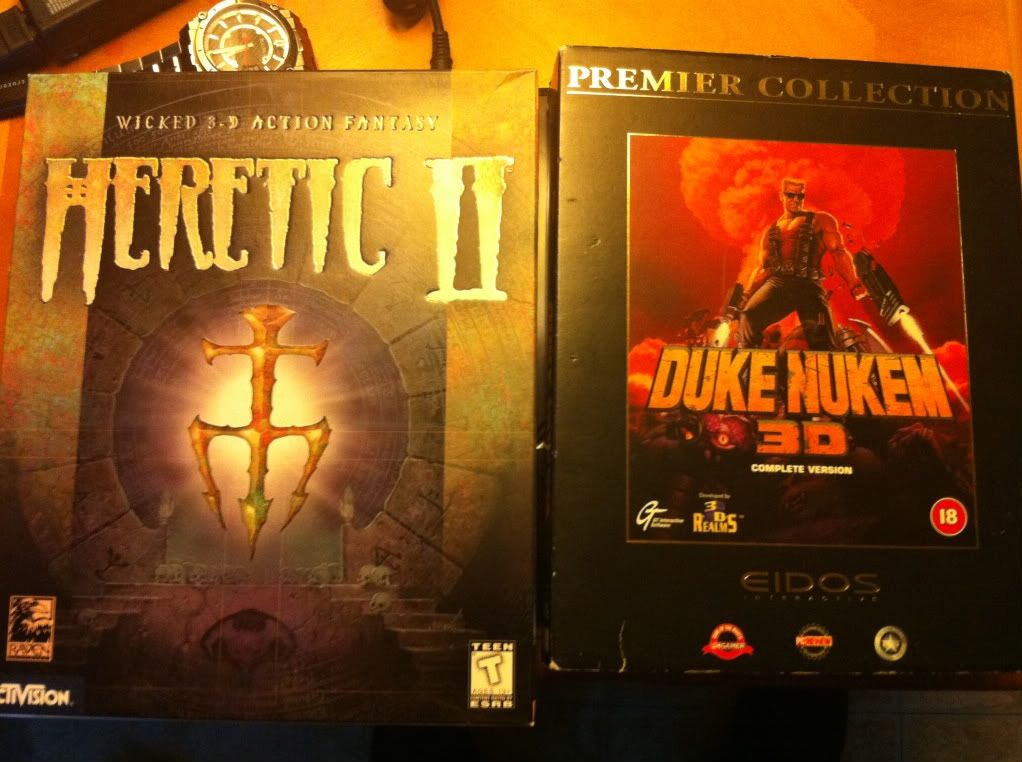 I was also lucky to track down the special edition Duke Nukem 3D box set. Sadly I have to admit my collection is at a point where I don't even know what I have or how many. If you where to ask me how many copies of Space Quest 2 or Police Quest 1 I had , I could not even begin to tell you. My fiance' and I are planning on moving in a few short months so once we are in the new place I am going to try out new software I purchased for cataloging game collections. This will also allow me to real-time update my link on our site with current listing of all my vintage games.
Ohh yeah I also picked up several collectors editions of World of Warcraft. This is more of a future investment as I know Blizzard collector boxes soar in value after a few years. I saw a sealed WoW (original) collectors edition sell for $800.00 on eBay so it is worth it to nab some of them up now to sell later on. Sadly I have noticed a trend in the vintage computer game collectors market, everything is going way up in price. My guess is with the steady incline of vintage game popularity and also what Silver Lining & Fable Foundry are doing people are starting to realize that their old games are worth some money…. Long are the days of picking up 10 Sierra titles for $20.00.
3) Entertainment
I haven't had a lot of free time lately with the work that Kyle and I have been putting into YCBS and my day job its been tight. I did manage to squeeze a weekend in at Disney World with my wonderful fiance'. We Stayed at the Pop Century resort for one night and hit up the parks. I have to say for a quick room stay on a weekend or last minute plans the Pop Century is where it is at in my opinion, has to be my favorite value resort.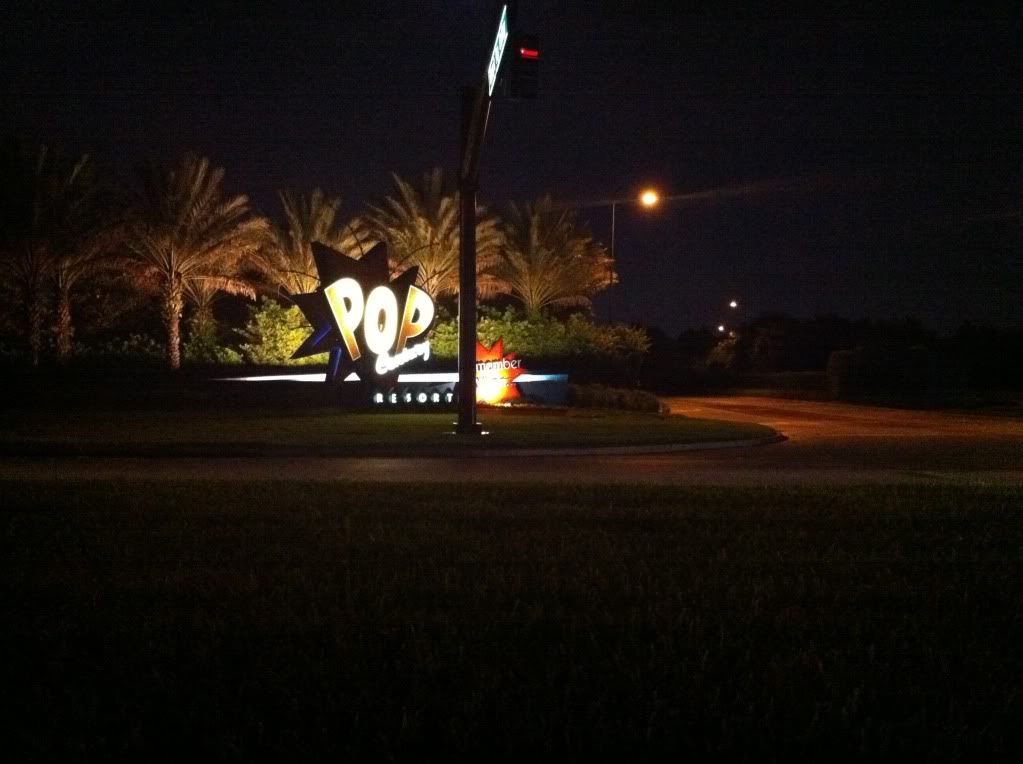 While there I encountered this fearless squirrel, I don't think I have been this close to a woodland creature before: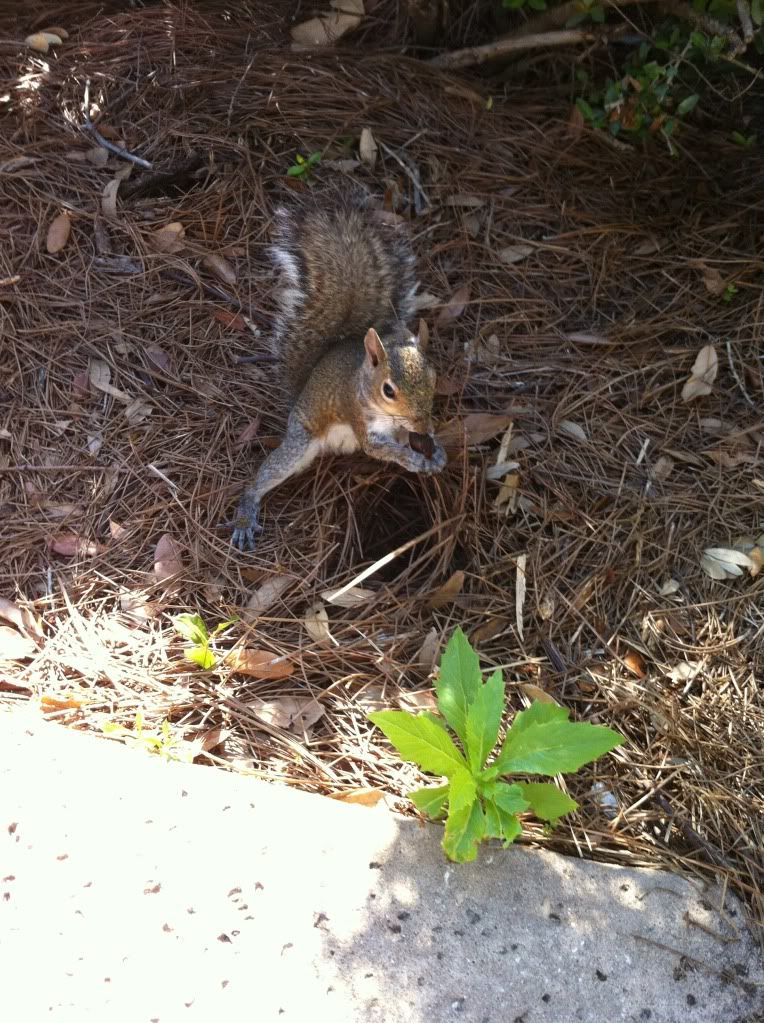 I also paid a co-worker to eat a roach:
We also wrapped up the Art of Sierra interview with Eriq and Brandon. This has really been such a milestone in my life, being an avid vintage Sierra fan I cant think of anything greater then working with the AoS team! Please check out their work and Facebook page if you get a chance, they are doing really good things at their studios.
4) Video Games
I did pick up several "non-vintage" games over the last few weeks. This is surprising as I am sure Kyle will agree with me when I say, it seems like decades since I have had any time to sit down and play a game on the PC or 360. I nabbed Need for Speed Shift 2 & Homefront which was a bold purchase for me (I hate being burnt on crap console games). I used to be a member of Gamefly but I just do not have the time to manage games coming in and out, also it sucks that when you really want something you have to dump everything out of your queue just to make sure you get that and not some other crap game.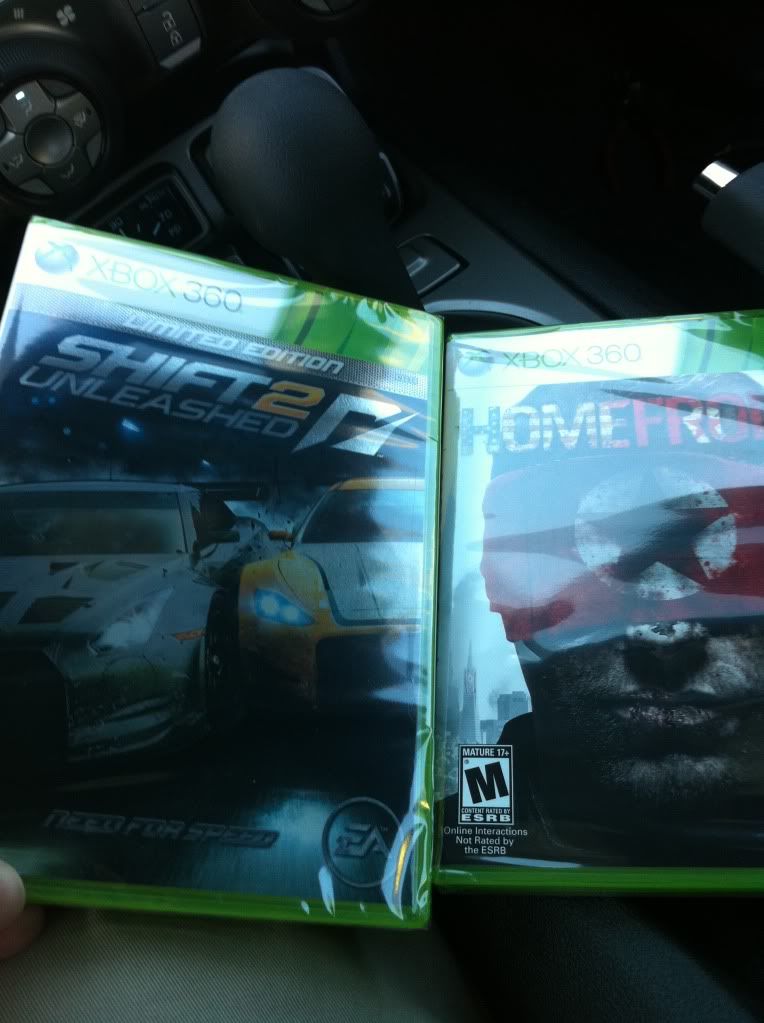 I haven't spent a lot of time playing the two titles, but so far Need for Speed is really good. The only complaint I have about Homefront is how linear it is and how the AI sucks. It seems like they have no idea what they are doing and the enemies also just keep coming in waves over and over.
The real icing on the "cake" is Portal 2…. I don't think there has been a game this great in many years. I absolutely loved the first one and have been counting the days for this one to come out.
Been playing this for a few days now and I am hooked!! It is everything I expected and more, one of those game purchases you make and say thank you this was so worth the money. I am hoping to wrap up the single player this weekend and then move on to Multi-player (both PC and 360). If you are at all on the fence about getting this game please just do it, I promise you will love it!
Well that's about all I have right now for you. Hope you enjoyed the read and remember if you have any questions please e-mail me (mike@youcantbesrsly.com)